Basic Skincare Routine Steps
Step 1: Exfoliating the skin
This step help getting rid of the dead skin cells, cleaning the whole face
Step 2: Using P1P AC BUBBLE CLEANSER
By using smooth and gentle bubble that can enter and clean pores, this will remove skin impurities while creating a soft and smooth sensation
Step 3: Massage and Acupressure
Staff will massage acupuncture points around face and neck to help customer relieving tension or pain after stressful work
Step 4: Facial steaming and removing acne
Facial steaming is the method that uses heat from steam which, dilates pores, capillaries to remove sebum and impurities under the skin. In addition, it help to stimulate the collagen production that soften and rejuvenate the skin
Staff will remove acne by using acne vacuum cleaner. With gentle suction, sebum, acne and other impurities within pores will be softly removed without damaging the skin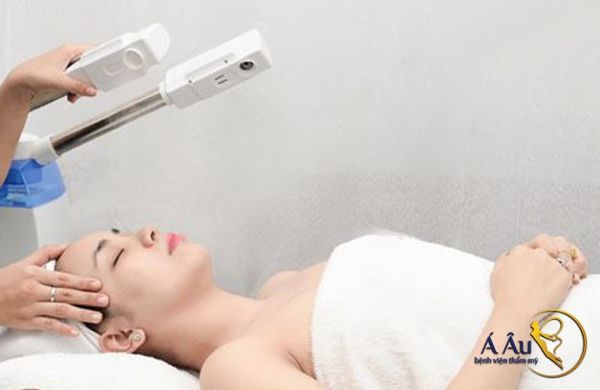 Step 5: Applying mask which extracted from biotechnology
The mask included mineral, vegetable fiber and nutrition. After applying the skin, the mask will deeply penetrate the skin, shrink pores and remove sebum and dust, especially P.acne bacteria which causes acne and pimples.
The mineral mask also removes the dead skin cells on the surface, solves the dark skin problem.
The mineral mask will stimulate blood circulation in the skin, bring nutrients and oxygen which result ruddy skin, avoid facial wrinkles.
Step 6: Using P1P AC SKIN TONER
This will shrink pores and balance the pH level of the skin.
Step 7: Applying Serum on the face then uses Iontophoresis machine to heat the face.
Nourishing bright skin from the inside, without skin abrasion.
Removing tans and sunburn; also prevent melanin production in skin.
Bring back a smooth and healthy skin with natural look and doesn't tan easily. Staff will use Iontophoresis machine to open the pores so the nutrition from serum can easily penetrate in the skin.
Step 8: Applying lotion with Iontophoresis machine.
This step will lock the nutrition of serum to avoid its slipping off, additionally provide highest level of moisture to the skin. As a result, the skin will be smoother.
Step 9: Using Iontophoresis Machine with MF wavelength
This step helps lifting the face muscle, clearing the wrinkles, creating a slim face.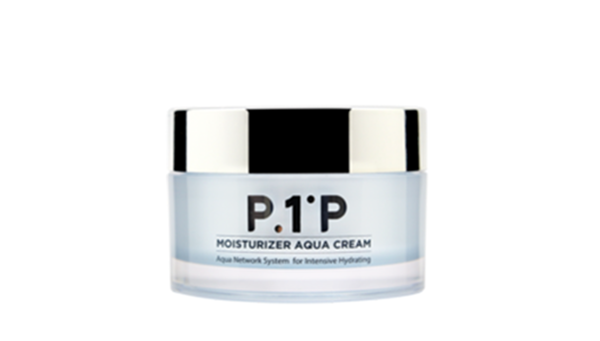 Step 10: Applying P1P Triple Magic BB
P1P Triple magic BB included extraction from Cordyceps, Ganoderma and the most important component – Lecithin Niacinamide which is a vitamin that helps in the recovery of acne inflammation, skin pigmentation, aging skin and dehydration.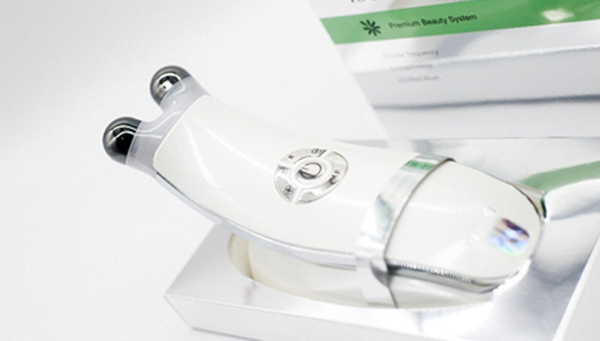 All products are exclusively distributed by Sunrise and customers can use them at home.
Cost
Service

Price

Promotion

Basic Skin Care

500.000VND/session

Discounted 30%

Buy 5 sessions get 2 extra

Buy 10 sessions get 5 extra

Buy 20 sessions get 10 extra
Notice
In order to maintain long-term result
Follow the instruction of Sunrise's staff
Do not using products that cause skin peeling, erosion
Highly recommend using organic products and building a healthy lifestyle
Avoid alcohol products, cigarettes and food with too much fat
In conclusion, Sunrise wish you always be healthy, successful in life
Contact
Hanoi Branch
SUNRISE COSMETICS & SPA 1: Level 12A, Viwaseen Building, 48 To Huu Street, Trung Van Wards, Nam Tu Liem District, Hanoi
SUNRISE COSMETICS & SPA 2: Room 3814B, Thang Long Number One Aparment, Trung Hoa Wards, Cau Giay District, Hanoi
HCM Branch
SUNRISE COSMETICS & SPALevel 3, AVS Building, 14 Truong Quyen Street, Wards 6, District 3, HCM City
Tel: 0985 422 468