ISO-G - Medium, Low frequency / Color Therapy / Iontophoresis
Status: New
Payments:
Payment on delivery
3 Functions with ISO-G
1/ Medium, Low frequency
2/ LED Color Therapy
3/ Iontophoresis
① ISO - G → Function of Medium, Low frequency
▷ Medium∙ Low Frequency Alternating Current
Frequency(MF) : 3,000~4,000Hz
→ The medium and low frequency alternating currents are medium and low frequency alternating currents in which the polarity and magnitude of the positive (+) and negative (-) polarities vary asymmetrically with the passage of time.
→ A kind of indirect therapy that allows the skin layer to be positively affected by normalization of the muscle layer.
→ It stimulates the drooping muscles to develop a shrinking effect and a circulation effect to give the firming effect by relaxing and relaxing the muscles.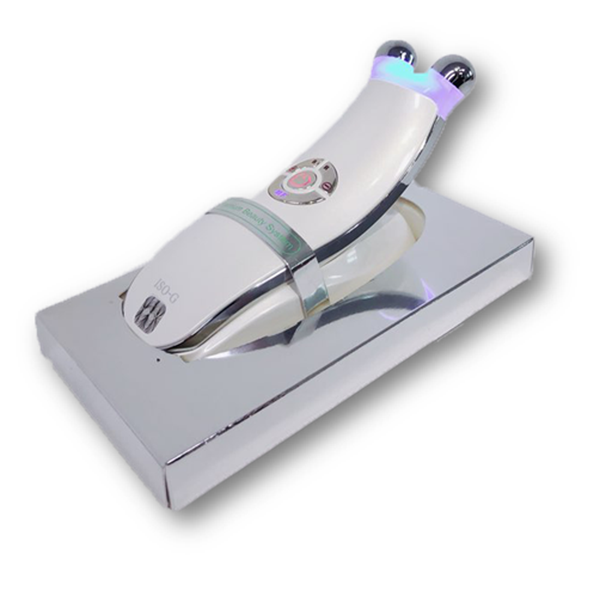 ▷ Wrinkle Improvement, Elasticity Care
→ Muscle contraction
→ Strengthening Muscle
→ Increasing of Metabolism
→ Increased local blood flow / Promoting blood circulation
→ Lipolysis
→ Effect of Congestion Removal
→ Provide stimulation and vitality
② ISO - G → Function of LED Color Therapy
LED Color Therapy
→ By utilizing the characteristics of the chromatic body, the artificial rays are reflected on the body to recover the destroyed biorhythm
→ Light is absorbed into photoreceptors in cells, promoting enzymatic and energy supply activities of skin, effective for skin elasticity and exfoliation management.
BLUE & RED Wavelength LED Characteristics of each wavelength
BLUE COLOR - Wavelength
→ It penetrates up to 1mm epidermis of skin and calms and calms skin.
→ Effective for Acne, Atopy
→ Blue is detoxification and sedation
→ Effective wavelength for eczema, erythema, acne skin, capillary expansion
→ Among the color therapy effects, the oily skin has a good wavelength
RED COLOR - Wavelength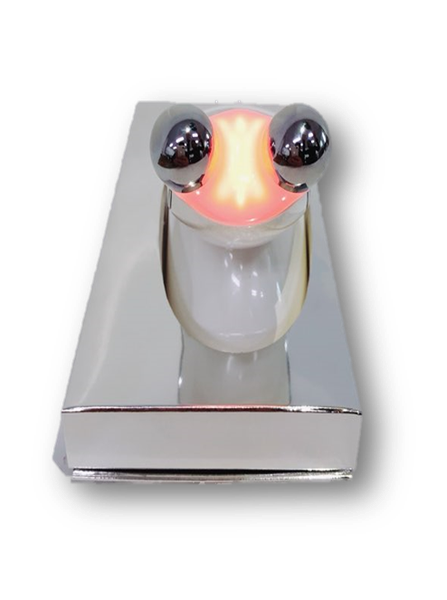 → Penetrates 2 ~ 3mm dermis of skin to help skin elasticity and skin texture
→ It has a great effect on freckles, blemish, freckles, redness, wrinkles, elasticity, whitening
→ The red color is very effective for Cellulite, Diet etc.
③ ISO - G → Function of Iontophoresis
Iontophoresis
Frequency(ION) : 1,000Hz - (- RED Light), (+ BLUE Light)
→ Iontophoresis is a method of penetrating water-soluble substances that are difficult to penetrate into the skin
→ Lightens skin's blemish and dull skin and cleanses trouble skin
Applying a fine ampere current to the skin and using the nature of the electric pole
The skin layer is disturbed to absorb the ionized aqueous solution deeply into the skin
Light therapy stimulates the collagen layer and improves the binding of skin cell tissue
Helping to locate new collagen cells.
(-) Pole Vitamin C penetration effect
Penetration effect for Nutrition ampoule
RED Recovery promotion, Blood increase
(+) Pole Contraction of Pore, Sedation, Sterilization effect
BLUE Soothing skin, Sterilization for skin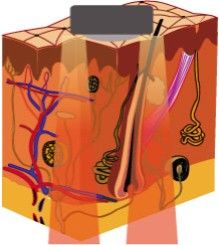 (-) : Vitamin C penetration,
Skin softening,
Sebum dissolution effect
Cathode (-) Alkali reaction / (- RED Light)
* Penetration of nerve alkaline material
* Stimulation
* Activation effect
Effect of the between pole
* Promotion for Blood Circulation
* Promotion for Lymphatic Circulation
(+) : Pore contraction, Sterilization effect
Positive (+) Acid reaction / (+ BLUE Light)
*Penetration of Acid Material
* Nerve Stability
* Sedation
The best treatment effect can be obtained by using ISO-G device after applying the customized ampoule solution as a basis for each skin type
It is made of household & portable equipment and can safely carry out self-skin care at home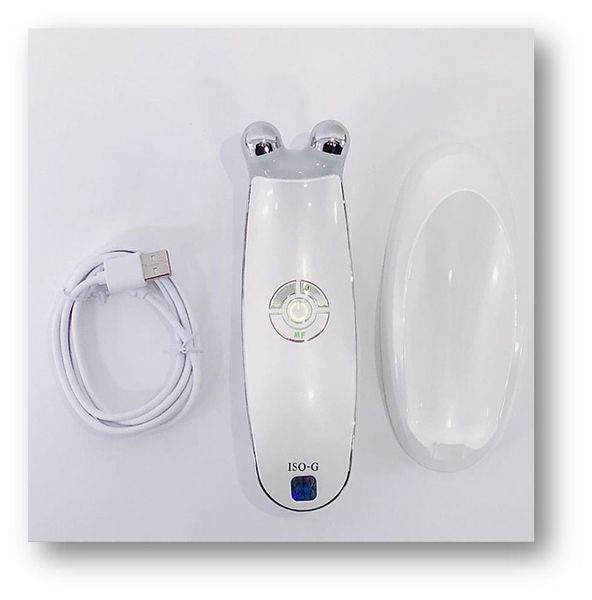 Components – Main Body 1 ea, Body Holder 1 ea, USB Charging Cable 1 ea, User Manual 1 ea
ISO – G / Specification
-Size : 50.5(W) 35(L) 170(H)
-Charging Voltage : 5VDC
-Battery Power : L-polymer 1.000mA
-Output Power(ION) : Max. 8V Min. 5.7V
-Frequency(MF) : 3,000 ~ 4,000Hz
-Frequency(ION) : 1,000Hz