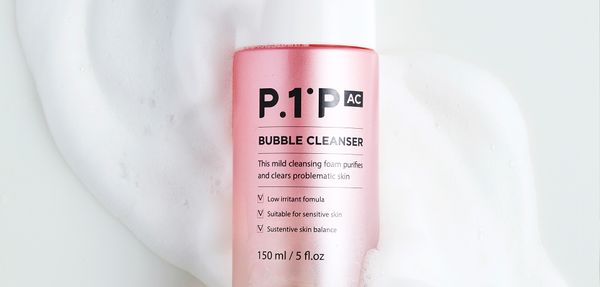 Suitable skin type: For all skin types. Expiry date: See on product packaging. How to use: Use daily to clean skin or remove makeup. Can be used directly or through cotton remover to clean the face, then rinse with clean water Manufacturer and brand: Manufactured in Korea, premium brand of Phytos. Features: Foaming facial cleanser featuring scrubbing, cleaning dirt, PH balance. The quality of products:

Balance skin pH
Thanks to natural minerals extracted from cheeks, it helps to maintain the skin's pH balance and restore the skin's vitality, restoring damaged skin due to external stimuli such as dirt, environmental pollution ... Minimizes stimulation to irritate the skin by cleaning the skin. care for PH balance for healthy skin. Remove dead cells With a smooth foam that will go deep into the pores to clean tiny layers of dirt, remove dead cells and make your skin look younger and fresher * The above explanation is limited to material characteristics
Restore skin:
Ingredients P1P (a series of substances that heal wounds secreted from platelets) Polypeptides, adenosine, lactoglobulin, asiatica extract, peachone, gradual release of vitamin C, Palmitoyl Oligopeptides give skin freshness.
Improves discomfort caused by sebum
Mineral powder helps improve skin pigmentation due to the impact of external factors such as dust, environmental pollution.Help care for damaged skin, clear pores and help balance excess sebumIngredient: Water, Glycerin, Disodium cocoampho-diace, TEA-cocoll Glutamate,Disodium Laureth Sulsucidate, Sorbito Sodium Chloride, Sodium PCA, PEG-OX Hydrogenated Castor Oil, Salicylic Acid, Sodium Benzoate, caprylhydroxamic Acid, Hexylene Glycium 1,2- Hexanediol, Caprylyl Glycol, Bosell Serrata Resin Extract. Centella Asiatica Extract, Portulaca Oleracea Exact. Aloe Barbadensis Leaf Extract, Chamomilla Recutita (Matricaria) Flower.Leaf Extract, Glycerin Butylene Lecithin, Poloxamer 407, Polysorbate 20, Phytosphingosine Phosphate.